Slight differences in color can make or break a product. At Rotuba, we get colors just right. We're an industry leader in formulating custom colors.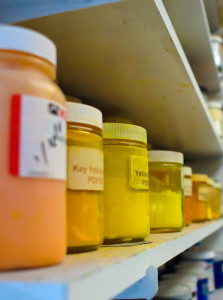 Our color laboratory maintains the latest in material testing equipment. Our laboratory uses Color meters and Spectra-Photometers to ensure that colored samples match our customers' specifications.
And we provide you with a visual reference by way of injection-molded color-step-strips—so there are no surprises. Only the vibrant color you're looking for.